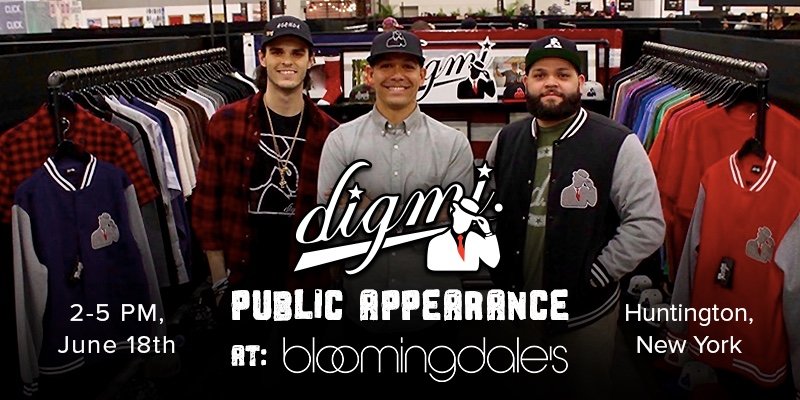 Digmi was founded by former professional baseball player, Ray "Digmi' Navarrete. Given the nickname "Ray Digmi" by his teammates for his unique fashion style and passionate personality, Navarrete founded Digmi with a vision of developing a lifestyle brand built on a foundation of dream chasing and fashionable confidence. With the help of a passionate team of designers and brand builders, the Digmi team has grown the brand from selling product in minor league clubhouses to landing on the shelves of some of the nation's largest retailers. Digmi's collection is built around the brands' iconic logo, "The Guy In The Tie", which features a silhouette of a dapper dressed man in a red tie, tipping his cap. Over the years, Digmi has been worn and supported by numerous professional athletes and celebrities, as well as being covered by editorial publications like Newsday and national media outlets such as MTV and ESPN. The brand features a collection of tee shirts, sweatshirts, polos, hats, outerwear and accessories. Earlier this year, Digmi made its debut at select Bloomingdales in New York and Long Island; select Tilly's locations in New York (Long Island), New Jersey and Pennsylvania; and will soon debut its newest hat collection at select Lids locations in New York, Boston and Los Angeles.
Tipping your cap has been one of the most well known cultural expressions of our time. This famous gesture is used as a form of recognizing greatness, a sign of admiration, offering gratitude and most recently, as a form of high honor and respect. Unlike many other brands that have become synonymous with their animal inspired icons, Digmi has used this historical gesture as the inspiration behind "The Guy In The Tie"; a dapper dressed man tipping his cap.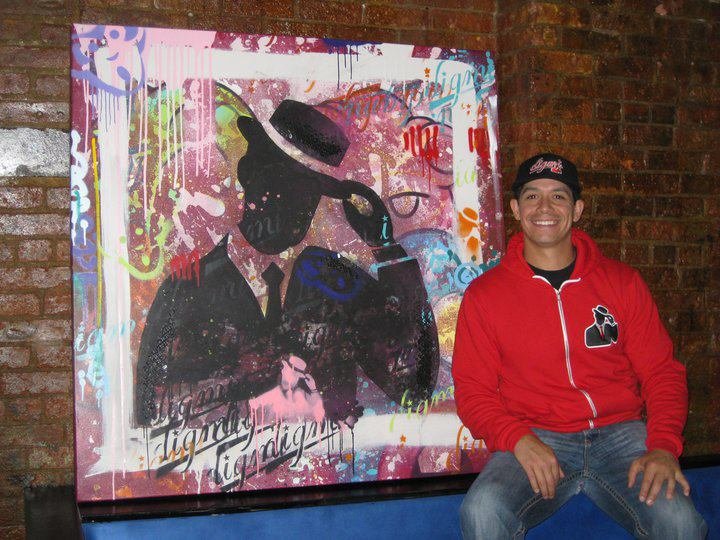 "It started out as a description of style. It has evolved in a philosophy. An idea that each one of us can become whomever we chose to be, go wherever we choose to go, and live our lives with passion. Regardless of color, gender, age, or spiritual relationship. It has become an opportunity for us to show that individuality is worth more than fitting in."
Digmi Founder - Ray Digmi